Smart Medication Management

Take your meds the right way every day with this state-of-the-art system

Our Smart Medication Manager is a personal, electronic medication management system for patients and their family members, designed to help you take your medication the right way, every day.
Set Reminders
Set your schedule, get reminded – every time. When it's time to take your medications, alerts go out to all your devices – and your family's devices, too – so everyone can stay up-to-date and involved.
Take as Prescribed
Unnecessary hospitalizations due to over- or under-medication are an industry-wide problem in the healthcare space. By using our Smart Medication Manager, you can be sure you're taking the right amount at the right time.
Easy to Use
Our app is available on all smartphones and web browsers, and is designed for ease-of-use, no matter your level of expertise. It's also HIPAA Compliant, so you can be sure that your private medical information is completely safe with us.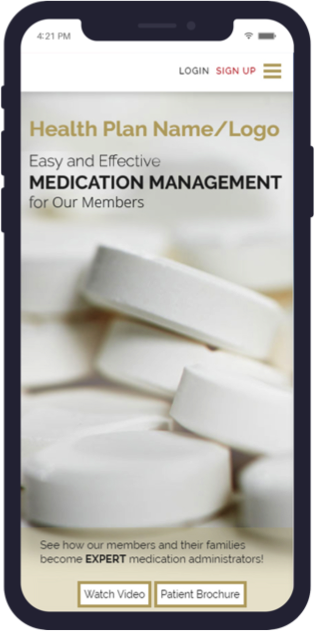 It's peace of mind, just when you need it most.
We know that a prescription always comes with questions. And those questions usually come in the middle of the night, long after your appointment.
That's why we included direct links to the FDA and NIH medical databases, so you can search for your medication by name and instantly access information you can trust like intended uses, side-effects, warnings, and so on.
Still have questions? Our Support Team is available 24/7 to answer them. Call us old-fashioned, but we still believe in making house calls.